So I wanted to connect my SKY HD box to the internet to receive the SKY Anytime+ service. I already had a Homeplug behind the home theatre setup providing a connection for the NAS.
So I got this.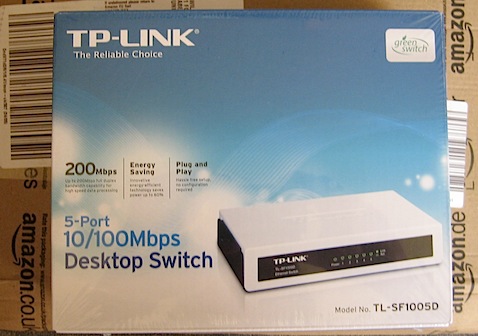 Eco-friendly cardboard packaging.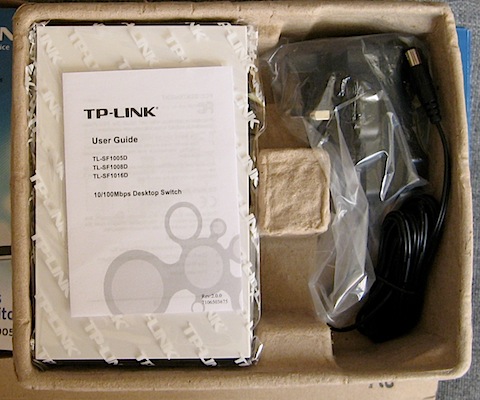 Very small.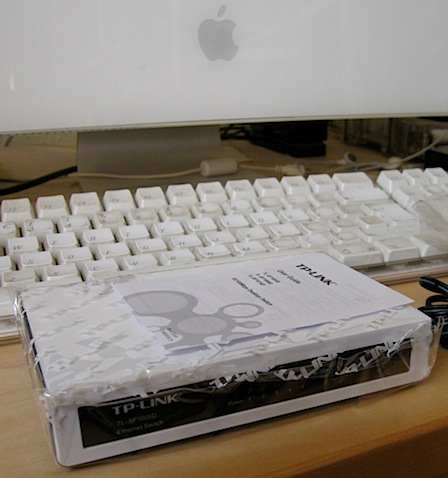 All wired up and running.

The wiring behind the TV is a little much.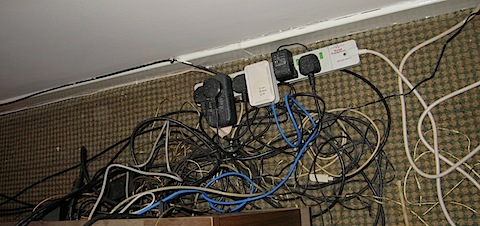 Two HDMI cables, three ethernet cables, 6 pairs of speaker cables for the 5.1 surround sound, a phone cable, two coaxial cables to the dish, a TOS optical audio link, a stereo feed from the HTIB to the wireless headphone base, three mains power leads and three DC power supply leads. Probably something I forgot.