The DVD player in my old HTIB packed in again and since spares are no longer available it was time to upgrade. New 5.1 speakers with an active subwoofer, an amplifier with four hdmi in and one hdmi out and two optical digital in (my SKY box doesn't do Dolby over HDMI so I need an optical link for that. And my TV doesn't do ARC over HDMI so I need an optical link for that too.) And a blu-ray player. And 50 metres of speaker cable, fourteen banana plugs and a subwoofer cable. It all finally arrived by yesterday and I spent some hours unpacking and assembling it.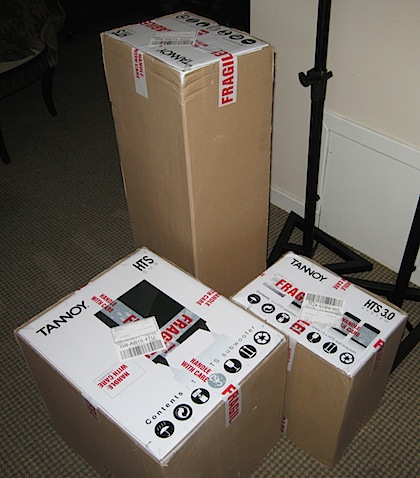 Three boxes of speakers making HTS201 system.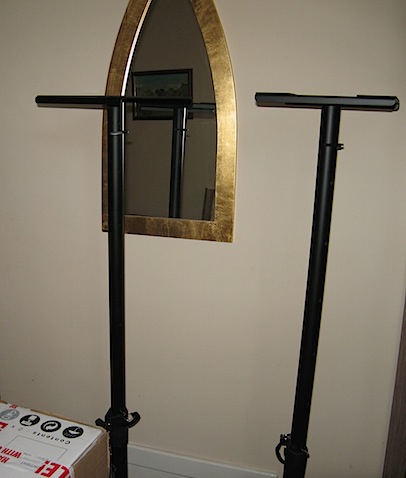 Some stands for the rear speakers.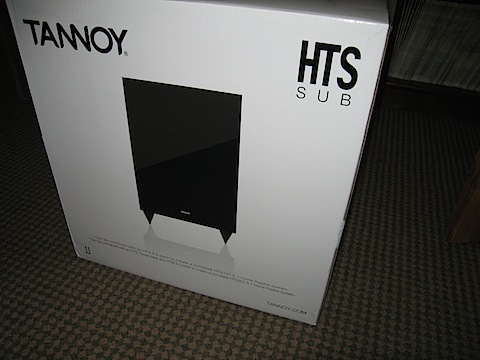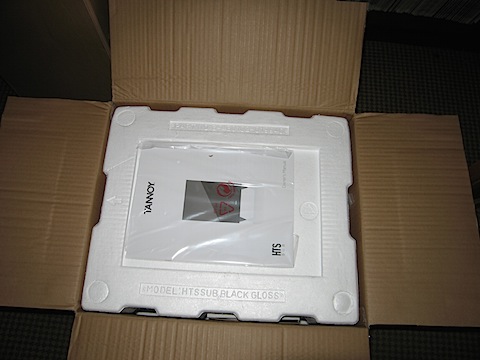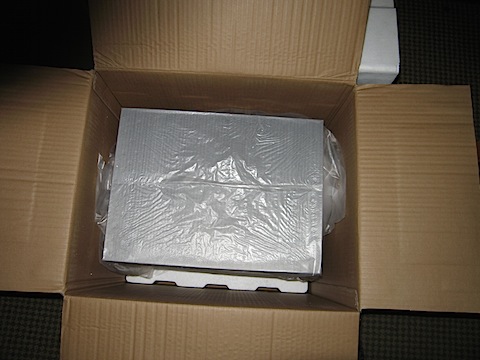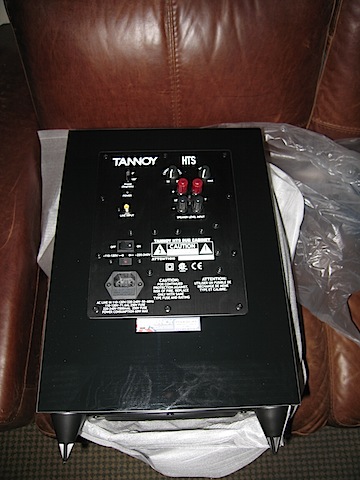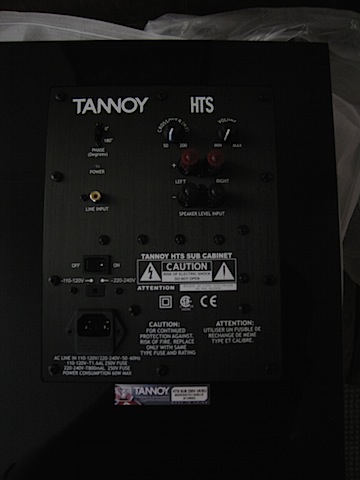 100W active subwoofer. 8" down firing ported variety.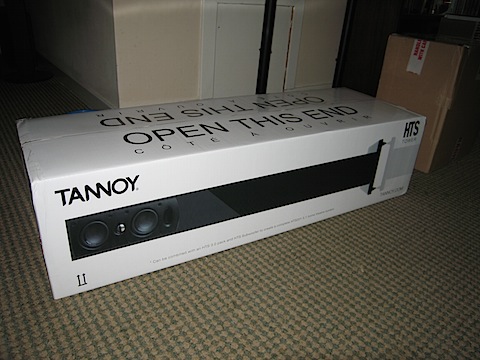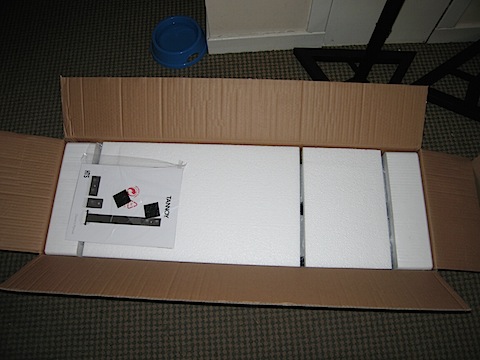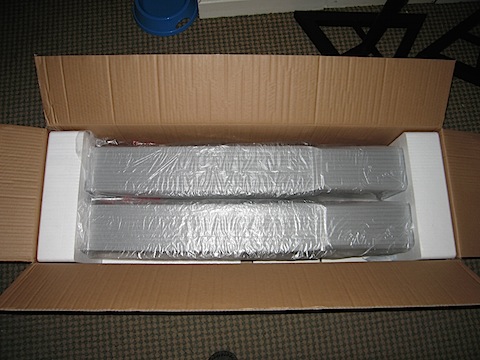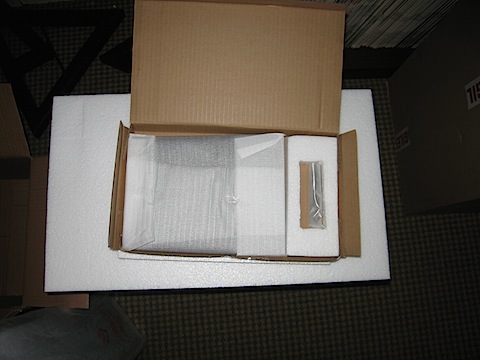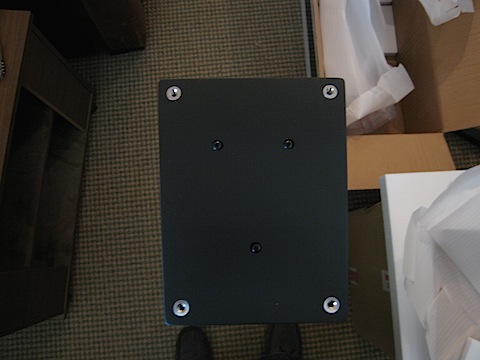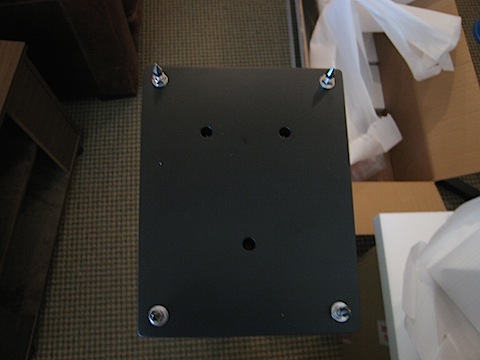 Two front towers with spike feet.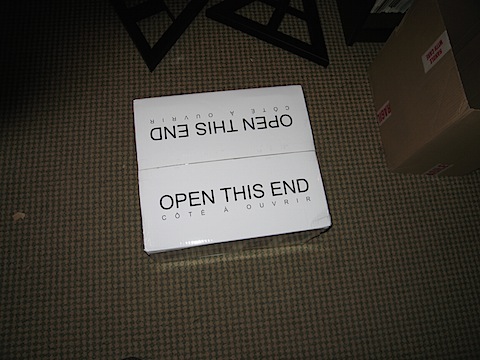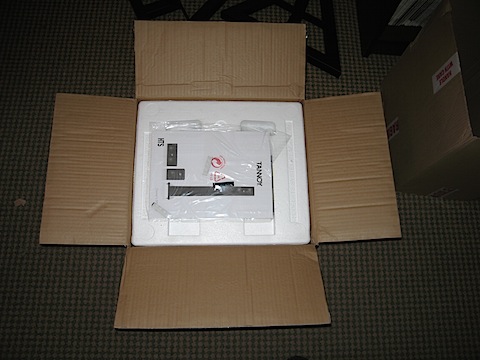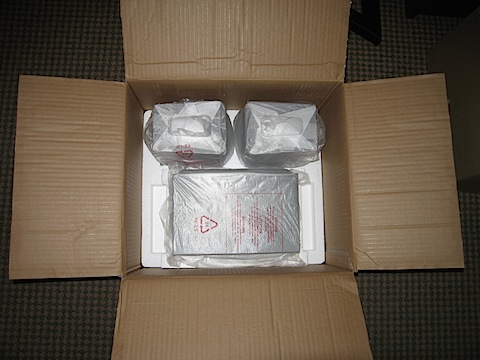 Center and two rear speakers.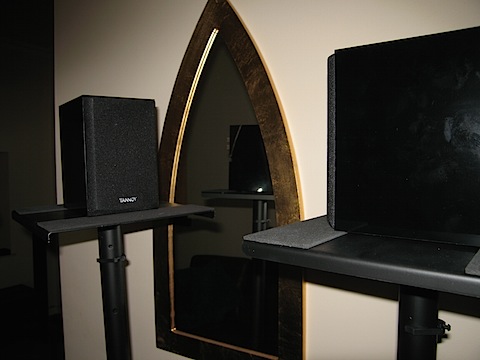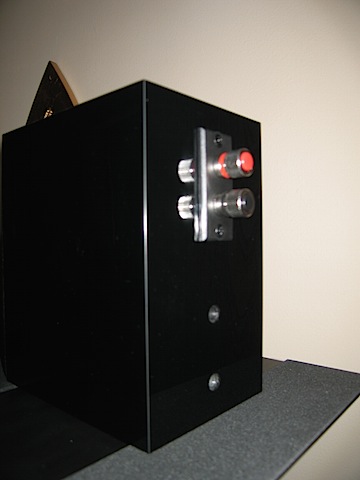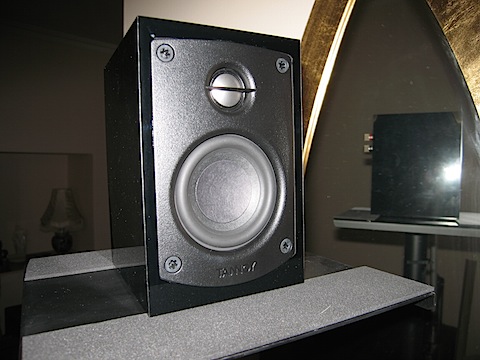 Rears on stands. The connectors take banana plugs.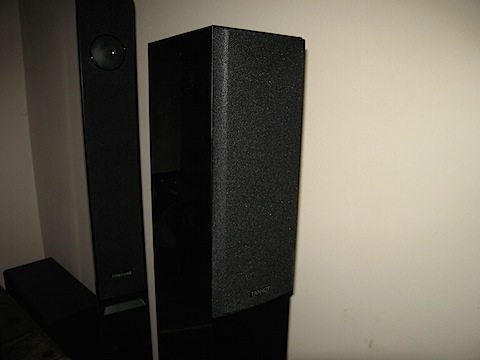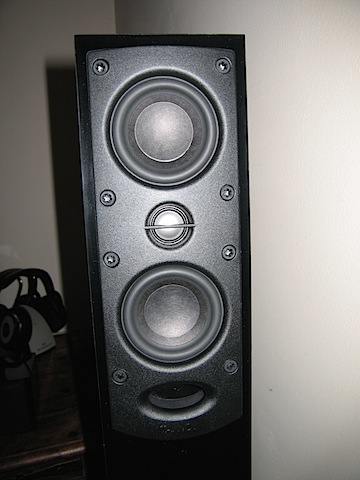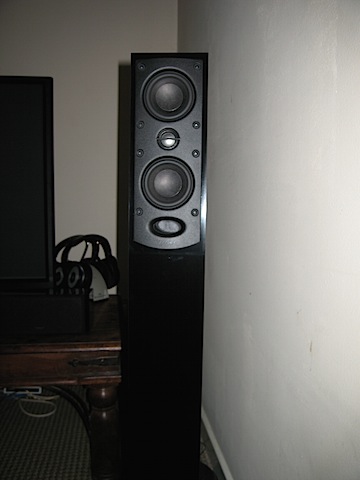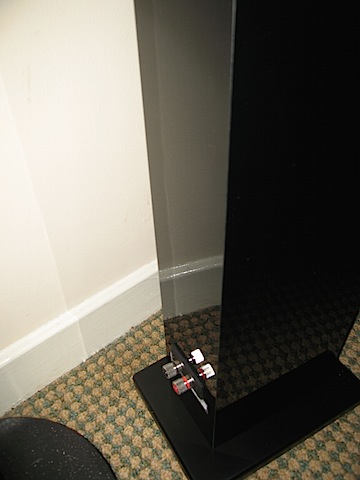 Front speaker with cover off and on.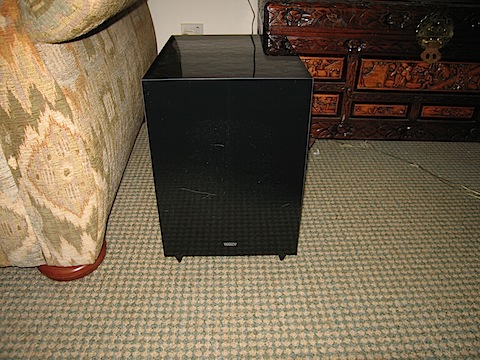 Sub with dog hairs. That's a Tannoy HTS201 speaker system.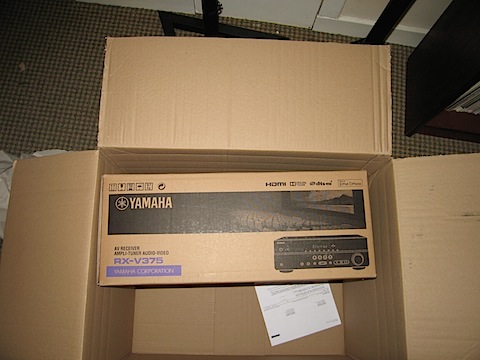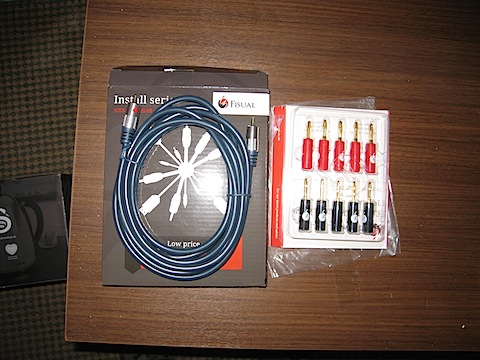 Sub cable and some banana plugs. Both by Fisual.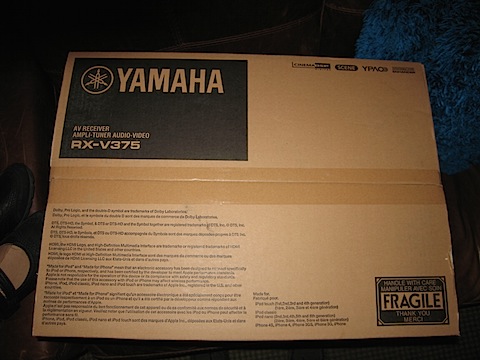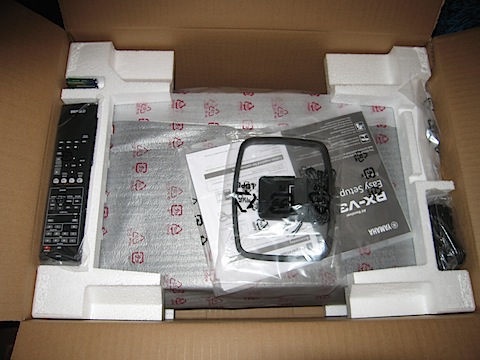 Amplifier. Yamaha RX-V375.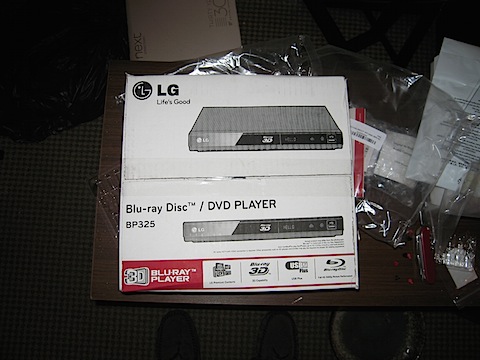 Blu-ray player. LG BP325.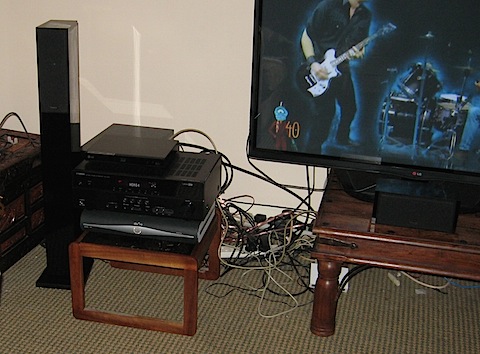 Set up. I actually tidied up all the wiring before I began but I ended up with another mess. The TV, the SKY box and the blu-ray have wired internet connections so it was handy the switch I bought ages ago had enough ports. The blu-ray promptly downloaded a software update as soon as it was wired up.
The system self-calibrated with the included microphone with the sub at -10dB which might be a little low for my liking. I'll see about tweaking it all after it's run in a little.