A while back my desk drawer fell off in a shower of ball bearings. I had to keep papers in a cardboard box on the floor. Today my replacement drawer runners arrived and I fitted them.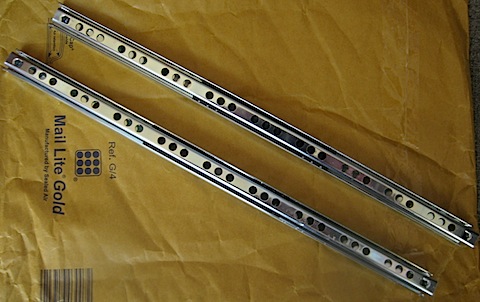 Pair of new ball-bearing drawer runners.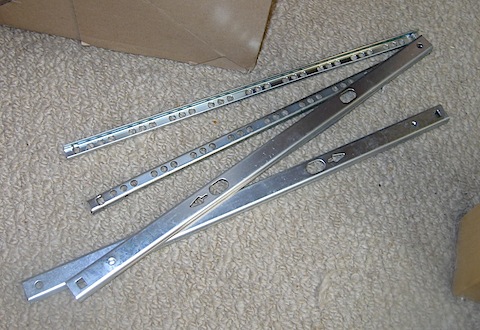 Bits of old runners after removal.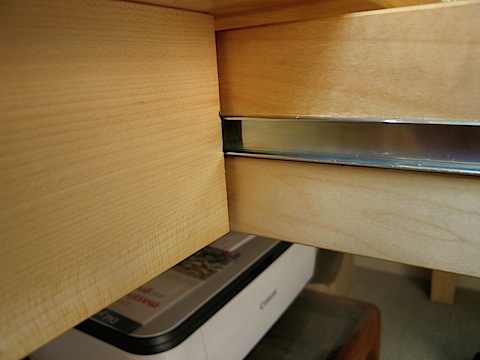 New runner drawer side.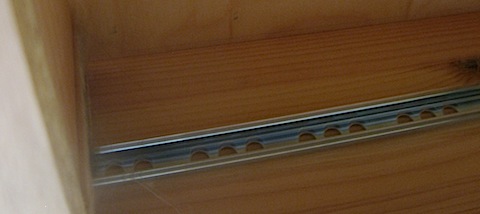 New runner desk frame side.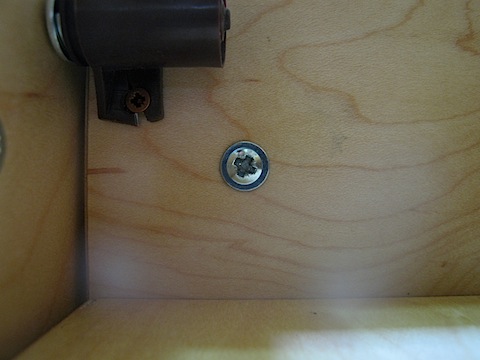 Screw holding drawer runner in place from inside.