Today an 85Mbps Homeplug Turbo I bought in June 2007 died. Just the power light on, no powerline or ethernet lights. Its partner of the pair I originally bought died in October.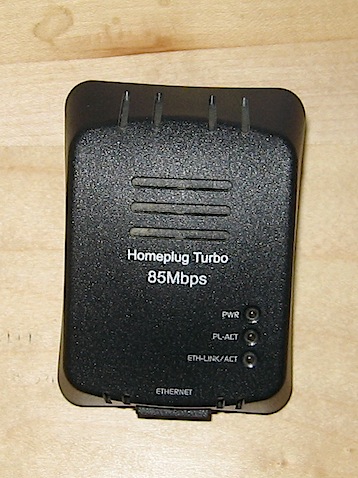 A different make of HomePlug Turbo I bought in October 2007 failed in June.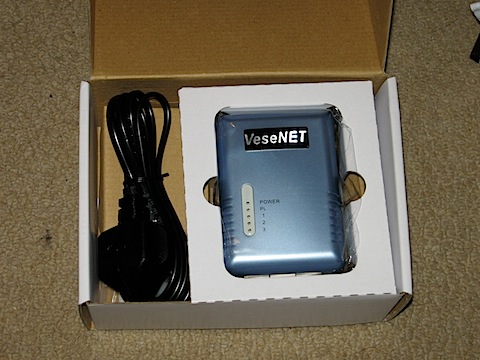 I've been replacing all these units with the cheapest generic Chinese devices on Amazon because I really like the speed and simplicity of mains networking.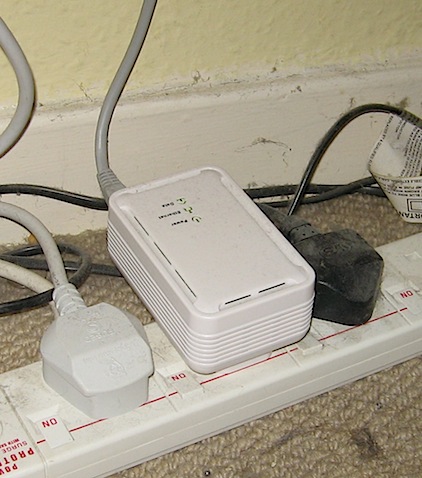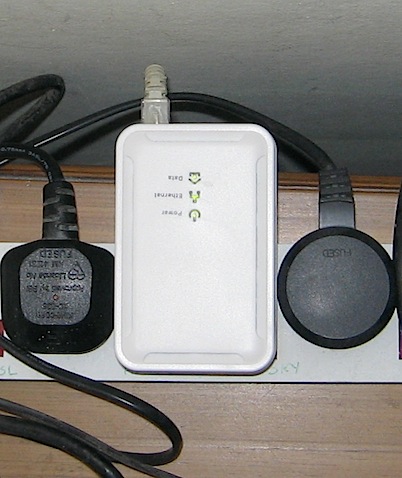 But it seems they don't last longer than about two years
See HomePlug inside